WEB | XM | DISPLAYS | DIGITAL | DESIGN + BUILD
EXPLORE THE project
THE ROLLING STONES
#NOFILTERTOUR
GUERILLA MARKETING STYLE CONCERT ANNOUCEMENT.
EXPLORE THE project
YARDSALE YETI
SHOT SKI COMPANY
WEBSITE, BRANDING AND LAUNCH STRATEGY.
Beautifully designed, functional and optimized for any device.
A GREAT DESIGN, SEAMLESS USER EXPERIENCE AND INNOVATIVE PRODUCT CAN CHANGE THE WAY CONSUMERS AND BRANDS INTERACT WITH EACH OTHER DIGITALLY. PARK CREATIVE USES A STRONG, HANDS-ON APPROACH, WORKING CLOSELY WITH OUR CLIENTS THROUGH EACH STEP OF THE CREATIVE PROCESS. FROM CUSTOM BUILT ECOMMERCE DEVELOPMENT TO BRAND MARKETING SITES WE BUILD WORLD-CLASS WEBSITES THAT LOOK GOOD ON ANY BROWSING ENVIRONMENT.
adidas
UX & CONTENT MANAGEMENT
taylormade golf
SITE OPERATIONS
REEBOK
UX & CONTENT MANAGEMENT
sickkids pond hockey
WEB DESIGN + BUILD
ap woodworking
REBRAND & WEB DESIGN + BUILD
We deliver innovative & powerful brand moments to your audience.
EXPERIENTIAL MARKETING IS THAT TANGIBLE MARKETING EXPERIENCE WHERE AN EMOTIONAL BOND IS CREATED BETWEEN THE CONSUMER AND YOUR BRAND. AT PARK CREATIVE WE AIM TO CREATE SHAREABLE EXPERIENCES THAT ENGAGE, DELIGHT, CAPTIVATE AND INSPIRE PEOPLE. NO MATTER HOW BIG THE IDEA, WE CAN DESIGN IT.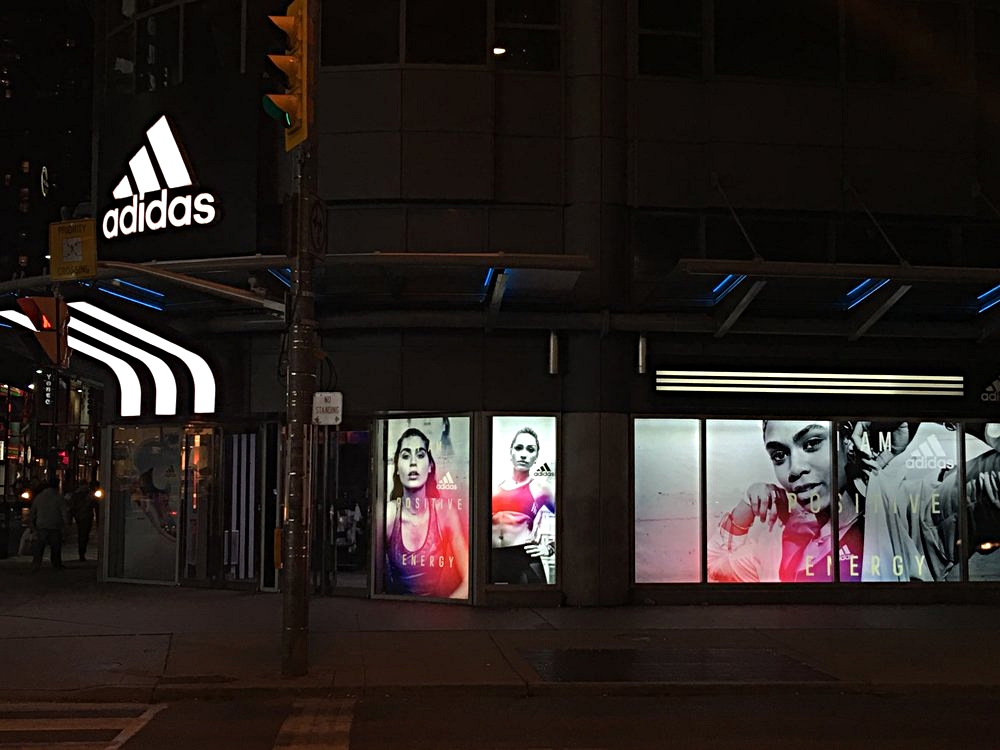 UNDERSTANDING THAT A BRANDS IMAGE IS EVERYTHING. OUR DESIGNERS WILL WORK WITH YOU TO PERSONALLY DESIGN, CRAFT & MANUFACTURE YOUR SIGNAGE. WE SPECIALIZE IN ALL FORMS OF VISUAL COMMUNICATION. WHETHER IT'S USED TO CREATE A CERTAIN MOOD OR COMMUNICATE A PROMOTION, BEAUTIFULLY DESIGNED AND DISPLAYED GRAPHICS CAN BRING YOUR RETAIL/EVENT SPACE TO LIFE.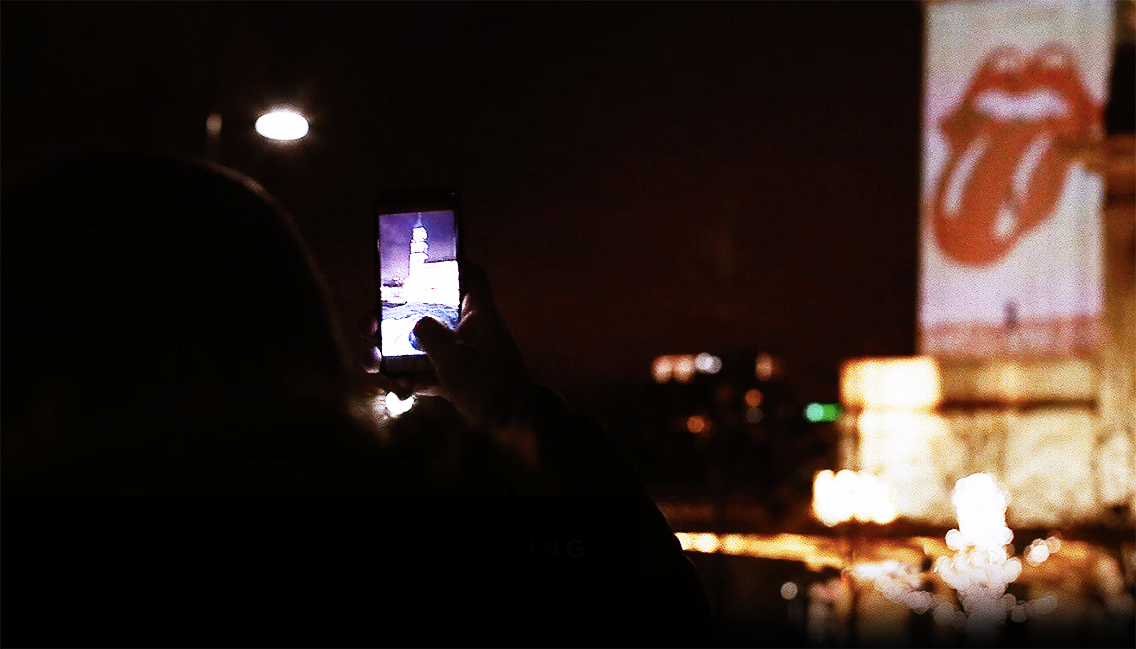 Connect, engage and inspire.
WE INTEGRATE THE LATEST TECHNOLOGY, INNOVATIONS AND COMMUNICATIONS PLATFORMS INTO OUR STRATEGY & CLIENT CAMPAIGNS TO CONNECT YOUR AUDIENCE TO YOUR BRAND. OUR TEAM BRINGS EXPERTISE IN DIGITAL TO DRIVE ENGAGEMENT, BUILD LOYALTY, ACQUIRE NEW CUSTOMERS AND INCREASE PROFITABILITY. WHETHER IT'S A FUN GAME, STORYTELLING, OR TO INFORM & EDUCATE, ADDING DIGITAL DOES PROVIDE DEEPER CUSTOMER ENGAGEMENT.
johnnie walker
retail lift & Learn
SERVICES: DESIGN, BUILD + INSTALLATION
ABOUT THE SOLUTION: THE JOHNNIE WALKER LIFT AND LEARN DISPLAY IS TRULY AN ENGAGING & INTERACTIVE SHOPPING EXPERIENCE. WE BUILT A SOLUTION TO HELP CUSTOMERS AT THE POINT OF DECISION MAKING USING "LIFT TECHNOLOGY". THE LCD SCREENS WERE USED TO NOT ONLY ATTRACT CUSTOMERS BUT ALSO HELP THEM COMPARE AND LEARN MORE INFORMATION ABOUT PRODUCTS & THEIR BENEFITS.
lise watier
hologram display
SERVICES: DESIGN, DEVELOPMENT + INSTALLATION
ABOUT THE SOLUTION: AT TIFF 2018, WE PARTNERED UP WITH COSMETIC BRAND LISE WATIER TO BUILD A 3D HOLOGRAPHIC DISPLAY TO FEATURE THEIR LIMITED EDITION SWAROVSKI COLLABORATION PERFUME BOTTLE. PLACING THE PHYSICAL PRODUCT INSIDE THE DISPLAY AND HAVING IT ENVELOPED WITH THE 3D HOLOGRAPHIC CONTENT CREATED A MIND-BOGGLING EFFECT FOR VIEWER'S.
Featured Project:
ADIDAS X SHAZAM EURO CUP ACTIVATION
SERVICES: DESIGN, BUILD & STRATEGY.
Let's make your next environmnet stand out.
With our team of design build experts at Park Creative we can plan, design, fabricate A-Z. We love to create and see a vision realized. Creating an atmosphere that consumers feel comfortable in, showcasing your products in the best light and telling a powerful brand story are just some of the ingredients needed to intelligently design and build an environment.
Square one x beehive rooftop yoga event
SERVICES: DESIGN, BUILD + SET-UP/TAKEDOWN
ABOUT THE EVENT: THE INSTALLATION OF THE BEEHIVES AT SQUARE ONE WAS MADE IN COLLABORATION WITH ALVÉOLE, A SOCIAL COMPANY SPECIALIZED IN URBAN APICULTURE. THE GOAL IS SIMPLE. CHANGE THE URBAN LANDSCAPE OF CANADIAN CITIES, ONE BEEHIVE AT A TIME. TO LAUNCH THIS INITIATIVE, SQUARE ONE PARTNERED WITH HEALTH AND WELLNESS MEGA-INFLUENCER STEPHANIE SHEPHERD (@STEPH_SHEP) FEATURING ROOFTOP YOGA.
tiff 2018: NKPR's IT Lounge x Producers Ball
SERVICES: DESIGN, BUILD + SET-UP/TAKEDOWN
ABOUT THE EVENT: THE NKPR IT LOUNGE HAS BEEN A STAPLE IN TORONTO'S FILM FESTIVAL CULTURE SINCE 2006. IT SERVES AS THE PLACE TO BE FOR MEDIA, TALENT AND VIPS LOOKING TO RECHARGE AND RELAX DURING THE HUSTLE OF THE FILM FESTIVAL.
FOR 2018, THE IT HOUSE X PRODUCERS BALL HAD A MUSIC & FILM THEME AND WAS HOSTED OUT OF THE LOUNGE AT LIVE NATION CANADA HEADQUARTERS IN LIBERTY VILLAGE. PARK CREATIVE DID THE COMPLETE DESIGN + BUILD OF THE SWAROVSKI & LISE WATIER SPACES WHICH FEATURED CUSTOM DISPLAYS, DIGITAL HOLOGRAM SOLUTIONS AND UNIQUE BRANDING AROUND THE VENUE.